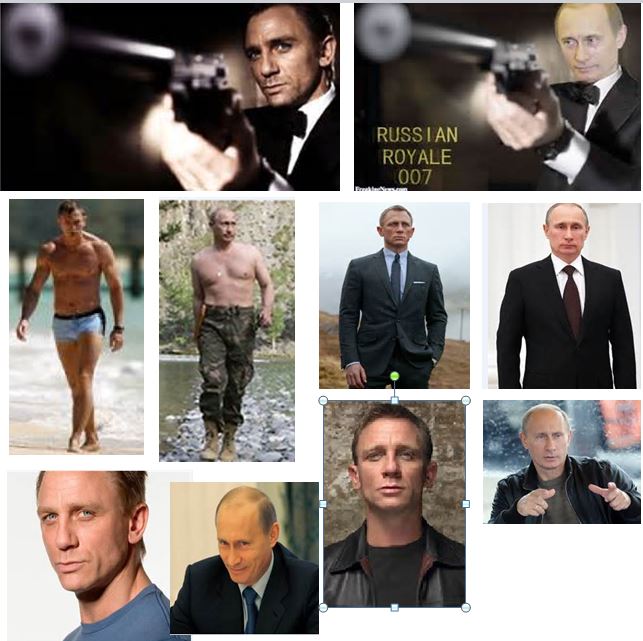 The latest Bond flic, Scepter, shows how truly Bond-like Russia's President Vladimir Putin really is.
We do not believe this to be a coincidence?
First off, Daniel Craig started off in 2005's Casino Royale, as the most un-James Bond-like character ever.
But in 2005, Vladimir Putin had already been Russia's president for 5 years and was already well on his way to singlehandedly defeat the Judeo-Communists who conspired to regain their former glory, defeat the Jewish Oligarchs who stole the wealth of the former Soviet Union, defeat the resulting corruption of the Russian Mafia, and brought back Christianity and a healthy Patriotism for Russia's heritage.
Could Daniel Craig's selection to play James Bond be due to the fact that Craig has a remarkable resemblance to Putin?