September 13, 2011 AD
---
Perry Tales
---
In the Republican Presidential debates, have you noticed that everyone is now a Ron Paul conservative?
Ron Paul was a Reagan supporter -- before Reagan was cool.
While -- after Reagan -- wanna-be Tea-Party leader Rick Perry was still backing Al Gore.
Now Rick Perry want us to believe he is the new Gipper?
By election time, the mass media-scribes will have us all believing in "Perry Tales".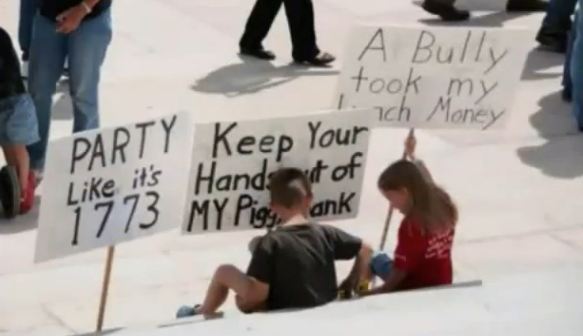 Ron Paul Rally
Hoof and Mouth Hypocrisy Disease
---
Source: Ron Paul
Ron Paul Campaign Ad
Source: Jim Hightower
How Rick Perry Has Been on the Public Dole His Whole Life
---
---
Article located at:
http://www.thechristiansolution.com/doc2011/458_PerryTales.html
---